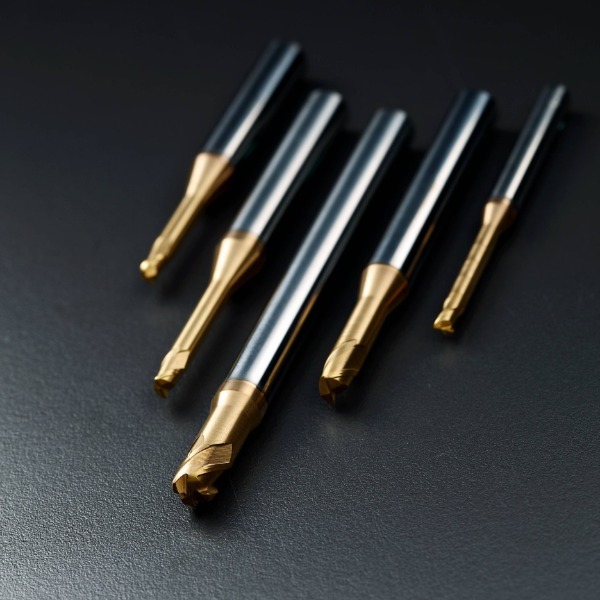 LONG NECK TOOLs
Micro Size and Rid Processing
To meet the variety of application, Ultra Micro Tungsten Carbide Series and Micro Tungsten Carbide for your choice. Those are designed to machine high hardened materials. Suitable for high speed cutting
The Ultra Micro Tungsten Carbide Series will provide you an excellent workpiece finish thanks to the seamless cutting edge with high rigidity.
For Deep slotting machining
Tool Type: Square windmill, Ballnose and Corner Radius
Our selected, Silicon based or Blue coating increase the toughness and lubricity, which provides a higher wear-resistance.
Size ranges from D0.1, Neck can be made as your request.